Authentic Designs has over 300 different models of handcrafted lighting on display in our rural Vermont location. In addition to a showroom, this restored historic building includes fully-equipped metal, wood, paint and wiring shops, where we create our standard and customized designs for retail, designer and architectural clients. Our lighting is UL listed. The company was founded in 1966 by Danny Krauss, and today is run by his son and daughter-in-law Michael and Maria Peragine Krauss.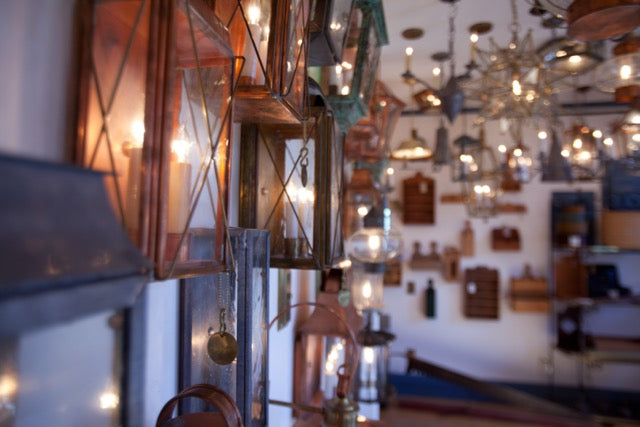 All of the chandeliers, sconces, wall lanterns, post lanterns, floor and table lamps which you see on this website were  built here in our workshops. Many manufacturers these days import their components, meaning that only the final assembly is done locally. We use only the finest raw materials, including brass, copper, terne, and American-grown hardwoods. We start from scratch using modern equipment, as well as hand tools and antique machinery that we have acquired over the years and modified to obtain a desired look.We take great care to ensure that the quality and durability of our lights are as lasting as the originals which have inspired us.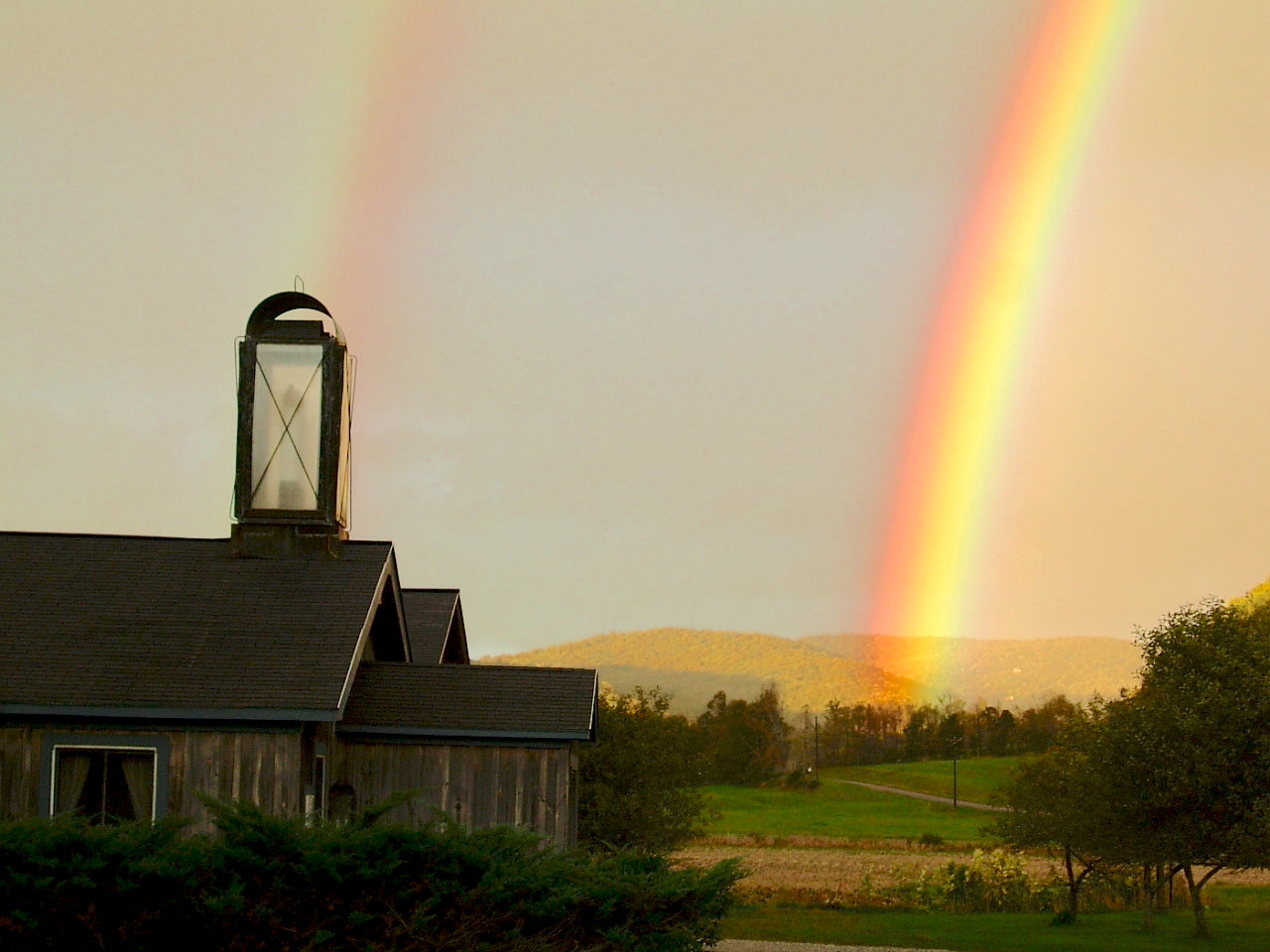 Sources for our traditional designs have come from extensive research conducted over many years. We have worked with museums, historical restorations, private collectors and clients who bring originals for us to recreate.  Almost all of our adaptations can be built for candle or wired for electricity.
Our shop is located in a converted wood pick mill with brick and slate floors, old wooden beams and many large original windows that look out over the Green Mountains. In the area? 
Consider a visit to Authentic Designs and tour our workrooms where you can explore the great variety of lighting fixtures and accessories that we produce, and see for yourself how handsome and well-built they are. Or you could just sit back and watch our "About Us" video.